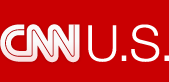 This week CNN Student News doesn't have a new episode (regular episodes will resume on August 15). Instead of a new video, this week CNN Student News published a ten question summer news quiz. The quiz covers news stories both political in nature and lighter cultural/ societal topics. Each question has a featured related image. After answering each question students have the option to click through for more information about that story.
Applications for Education
This quiz could be a good first or second day of school activity to get students thinking about what has happened in the world since they left school in June or May. It could also give you some insight into which of your students tends to pay attention to current events.